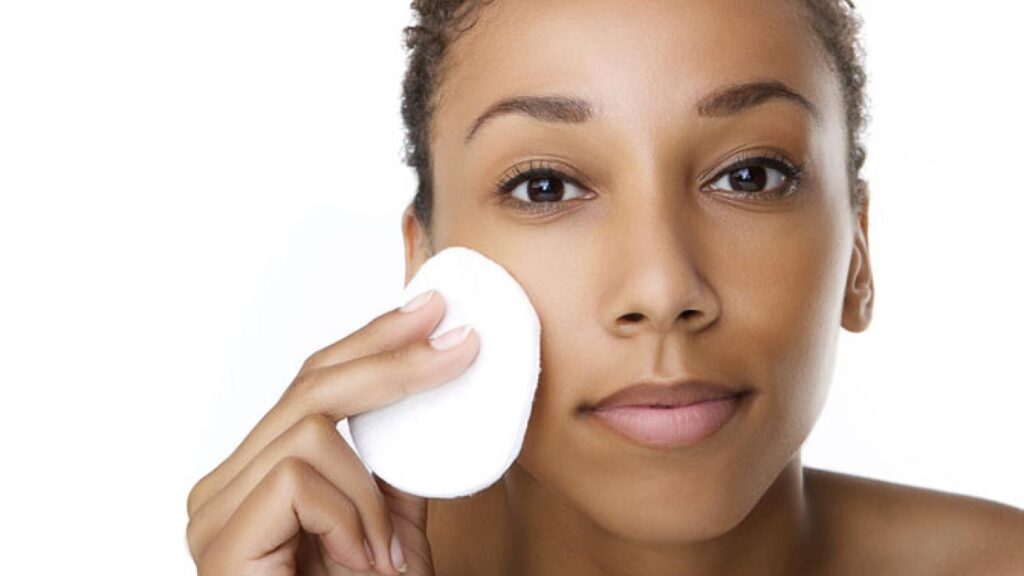 About 85% of people between the ages of 12 and 24 suffer from acne. This makes acne one of the most common skin conditions.
Acne disappears for most people before their 25th birthday. A small percentage still suffer from acne after this age.
Are you one of those who hate their aches and looking for natural ways to cure them? If yes, then you have come to the right place. Today we are going to talk about a few natural methods or tips that you can use to cure your ache. But before we jump to those tips, let's first learn the reasons behind ache – why do people even get it?
Cause Of Acne That You Might Not Know:
Following are some of the most common reasons for acne:
Consuming products with a high glycemic index and dairy products can cause acne.
Research results show that smoking promotes acne by causing oxidative stress in the skin and changing the composition of sebum.
Some medications, for example, antidepressants, antiepileptics, and steroids are known to promote acne.
Some skincare products and makeup products are also oily and comedogenic, which means they can clog pores and cause acne.
Long-term anxiety is particularly harmful to the skin and can promote the development of acne.
Prolonged skin pressure and friction can cause acne
Regular use of chemical-made makeup and beauty products also leads to acne
Tips to Cure Your Acne Naturally And Real Fast
#1 Shower After Perspiring
Do you exercise regularly? The first tip is to take a shower right after you exercise. You sweat more than usual during exercise. Your skin becomes a wonderful breeding ground for the bacterias that cause acne if you don't shower right away. So make it a habit to take a shower right after exercise. And after showering, apply turmeric, aloe vera, or any other organic skin gen. It will give your skin double protection against acne.
You can try out the amazing Billbergia pure aloe vera gel made from 100% organically cultivated aloe vera. It will not only protect your skin from acne but give it a beautiful glow.
#2 Hydrate
The second tip is to moisturize your skin as best you can. Skin with acne is often skin that is out of balance. Skin naturally moisturizes itself with sebum, but if your moisture levels are out of balance, the skin can produce too much sebum to compensate. That's why it's important to apply moisturizers on your skin to keep it moisturized and hydrated.
Moreover, if you feel it is hard to moisturize your face every time you go out or come home – do it once or twice a day. For example, you can apply moisture after taking a bath and before going to bed. However, remember that you need only to use natural and organically made moisturizers on your skin.
You can try out The Billbergia night cream for skin repair. It's made from natural, non-toxic and organic ingredients like -, Green Tea Extract, Aloe Vera, and Hydrolyzed Wheat Protein. Therefore, it's not just great for acne treatment but also for your health.
#3 Abrasive or Tight Clothing
The third is to avoid clothing that chafes or is too tight. You should also wash your clothes regularly so that sebum and dead skin cells can accumulate less on your body. This way, you prevent clogging of your pores!
Tight or abrasive clothing can be painful for your body acne. It is, therefore, better to choose wider clothing and fabrics that are breathable, such as cotton.
#4 Change your bedding regularly
First of all, change your bedding regularly! Sebum and dead skin cells accumulate in your bedding. This contributes to getting pimples and blackheads. Therefore wash your bedding at least twice a week.
Also, avoid using fabric softener, which often contains ingredients that clog pores or irritate sensitive skin. No matter how nice the fabric softener smells, it often contains perfume that can irritate your skin. So stay away from that fabric softener!
#5 Exfoliate
Exfoliating is your best friend! Exfoliating or removing the dead skin cells will help prevent your pores from clogging. Salicylic acid (BHA) has an exfoliating effect and helps reduce pimples in your body. This ingredient is very suitable for oily and impure skin because it is fat-soluble. It penetrates into your pore and dissolves accumulated sebum there.
A nice side effect: Salicylic acid also has a calming effect. Exfoliate your skin every day with a gentle exfoliant such asThe Billbergia Shea body butter for skin smoothness and moisturization.
Final Word
If you follow these tips well, you will see real improvement very quickly. However, keep in mind that acne doesn't make you who you are, it's just a skin condition that, unfortunately, you have to deal with. Please don't get insecure! You are beautiful the way you are. Also, don't forget to try out the skincare products by Billbergia we have shared with you. They are amazing, and you are going to love them.