Every ingredient has its advantages, formulation science and values to offer. The Billbergia is 100% honest in our product compositions. Use the below ingredient selectors to find products by ingredient!
Having troubles? Feel free to drop in to the chat box
24k Gold
 24k Gold Serum helps to restore dull skin's elasticity for firmer, youthful looking skin. The serum is formulated with real 24k gold to fight fine lines and wrinkles and leave your skin moisturized and glowing.
Ascorbic Acid (Vit C)
Vitamin C (Ascorbic acid) helps to destroy the free radicles and enhance tissue repair and collagen synthesis for healthy skin. It is a natural hair lightener that activates when it is warmed by heat or the sun.
Almond Oil
More than soothing dry skin, almond oil can improve complexion and skin tone. The nourishing oil can soften & strengthen your hair. It's rich in vitamin B-7/biotin and helps to keep hair and nails healthy & strong.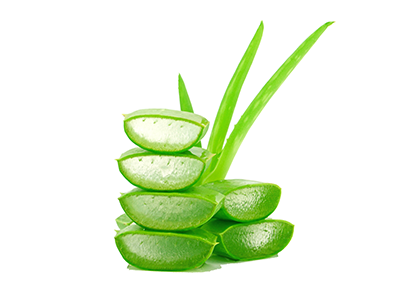 Aloe Vera
Its antioxidant effect can help repair sun damage and slow down skin aging. Aloe vera has fatty and amino acids and is rich in vitamins A, B12, C, and E. It strengthens hair, controls greasiness and helps an itchy scalp.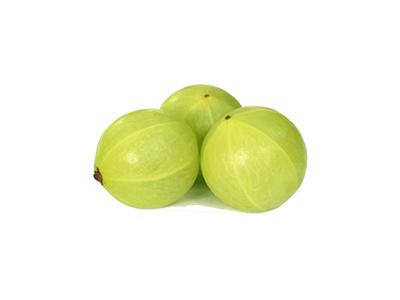 Amla
In addition to its antioxidant activity, Amla helps prevent the breakdown of collagen, which forms the firm but flexible protein matrix in your skin and soft tissues. Amla extract is used to promote hair growth.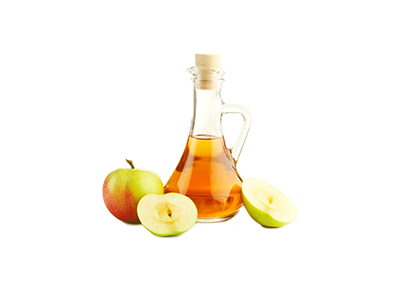 Apple Cider Vinegar
Apple cider vinegar is rich in vitamins and minerals including vitamin C & B. It also contains alpha-hydroxy acid which helps exfoliate scalp skin, and that it's anti-inflammatory, which can help with dandruff.
Apricot Oil
Apricot oil is high in Vitamin E which boosts the skin's ability to retain elasticity and clarity. It also lowers the appearance of face wrinkles, fine lines & blemishes. It makes hair and scalp softer and more pliable.
Argan Oil
Argan oil is loaded with a bunch of ingredient goodies that are super beneficial to amazing hair and glowing skin including, vitamin E (amongst others), minerals, fatty acids, and anti-oxidants.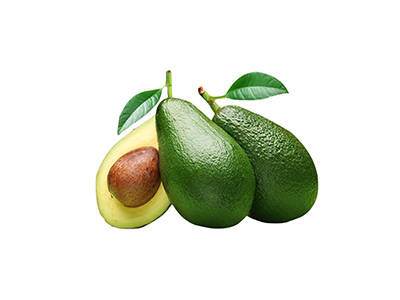 Avocado Extract
Avocado oil may help to heal the dry, irritated, and flaky skin associated with eczema and psoriasis. The oil also contains vitamins, minerals and antioxidants that some believe can help keeps hair strong & healthy.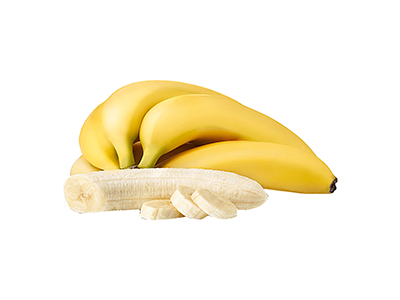 Banana Extract
Bananas contain silica that helps your body to synthesize collagen and may make your hair thicker & stronger. Bananas possess antimicrobial properties that help heal flaky and dry scalp.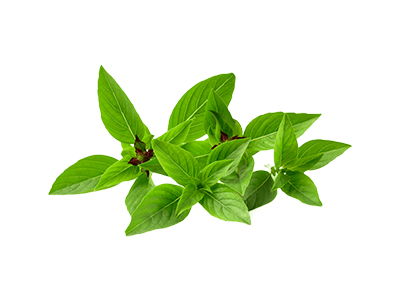 Basil Extract
With its incredible anti-bacterial and anti-inflammatory properties, basil helps prevent acne. Basil is also an excellent pore cleanser since it contains natural oils that remove surplus oil & impurities.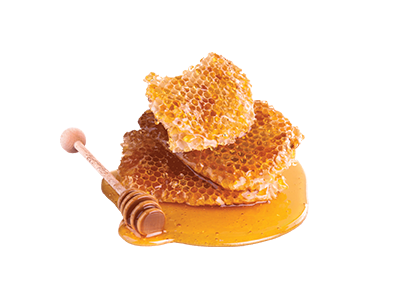 Beeswax
Beeswax is made from the honeycomb of the honeybee and other bees. By acting as a protective, breathable layer on the skin's surface, it helps to lock in moisture for soft, supple, hydrated skin.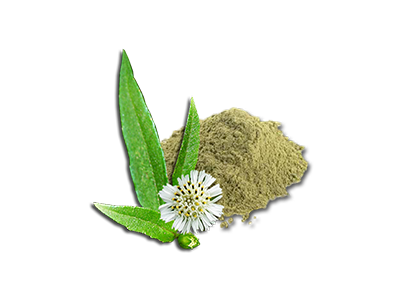 Massaging your hair with bhringaraj oil provides a calming effect on the head, increases memory, improves blood circulation on the scalp. It can also prevent hair fall and effectively promote hair growth.
Black Seed Oil
Black seeds are also known as black caraway, black cumin, kalonji, and black onion seeds. Black seed oil helps to stimulate your hair follicles & makes it stronger. It also provides essential nutrients to your hair.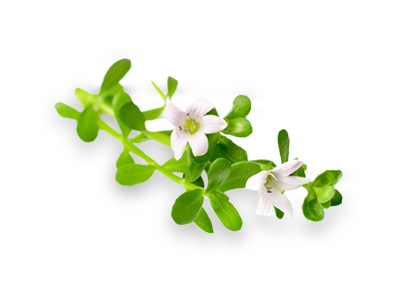 Brahmi
Brahmi is a staple plant in traditional Ayurvedic medicine. It helps in ensuring the scalp is clean and free of any kind of scalp related issues like acne, dandruff, etc. All of this, as it contains anti-oxidant properties.
Caffeine
Anti-Oxidants in coffee can help to calm your skin. It helps decrease the appearance of sun spots, redness, and fine lines. It also helps fighting acne. Coffee helps inhibit hair loss and boost hair growth.
Carbomer
Carbomer is a series of polymers primarily of acrylic acid . Its water-retaining property helps to keep your skin soft and smooth. It is used in most of the anti-ageing, under eye gels & moisturizing creams
Carrot Seed Oil
Carrot seed oil is rich in antioxidants, which makes it the perfect anti-ageing ingredient. It is beneficial as a rejuvenator for ageing skin. These antioxidants also protect your skin from sun damage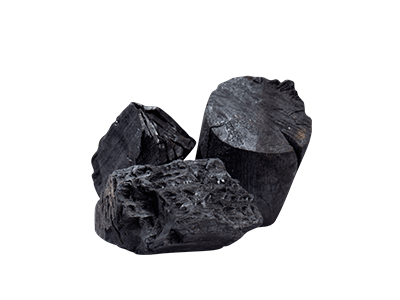 Activated Charcoal
Activated charcoal helps by removing bacteria & other impurities from your pores. Controls oiliness. By removing dead skin cells and absorbing excess oil, activated charcoal gives you a healthy glow.
Cocoa Butter
Cocoa butter is rich in natural plant compounds called phytochemicals. It helps in slow down of skin ageing and protecting against sun's UV rays. Further, cocoa butter is to smooth scars, wrinkles, and marks on skin.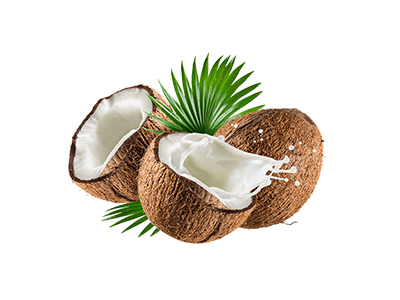 Coconut Oil
Coconut oil contains nourishing fatty acids that help hydrate and protect skin. Using it as a hair mask and leave-in treatment helps moisturize and seal hair. This can prevent a dry, flaky scalp, dandruff and split ends.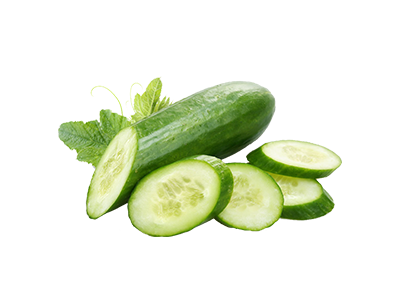 Cucumber Extract
Cucumber Extract helps stimulate new cell growth and stimulates antioxidants that help your skin fight off environmental toxins that make eyes appear puffy or tired. It can also moisturize the area under the eyes.
Fermented Rice Water
Rice water is the liquid obtained by soaking rice grains in water, which are left to soak. It is rich in amino acids, B vitamins, vitamin E, minerals & antioxidants, all of which have demonstrated benefits for hair.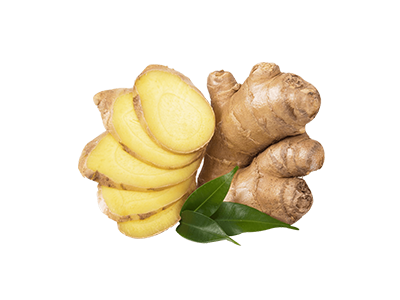 Ginger Root Extract
Ginger softens the skin & evens skin tone. This spice is known for its highly effective antiseptic properties that banish bacteria which cause pimples. Ginger aids in treating hair fall, baldness, hair thinning.
Glycerin
Glycerin acts as a humectant, which is a substance that allows the skin to retain moisture. It relieves dryness and refreshes the skin's surface. Glycerin pulls the moisture from the air, keeping hair hydrated & healthy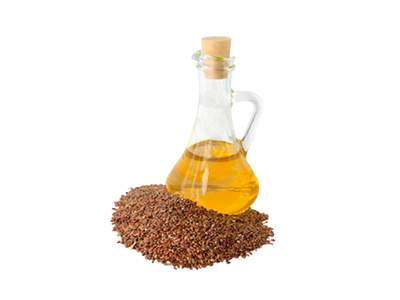 Grape Seed Oil
Grapeseed oil contains a powerful antioxidant ingredient called proanthocyanidin. This antioxidant may even out skin tone when it's used consistently. It helps the vitamin E & C in your skin to be more efficient.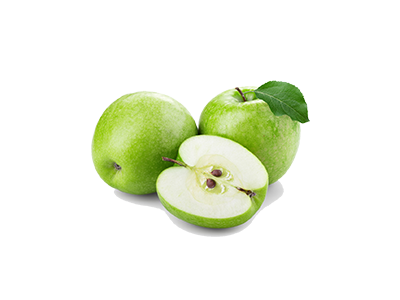 Green Apple Extract
Rich in antioxidants, apple extract protects your skin from wrinkle-inducing free radicals and environmental aggressors like soke, UV rays, pollution, and stress. It also contains alpha hydroxy acids.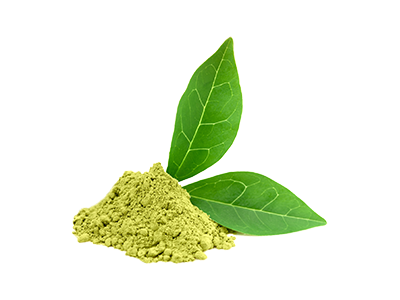 Green Tea Extract
Soothes skin and scalp- If you are searching for a natural remedy for dry skin and hair, then green tea is the answer. It can sooth excessive inflammation and irritation on the skin and scalp.
Hibiscus Extract
Hibiscus flowers are rich in nutrients such as amino acids that are necessary for producing keratin, the building blocks of our hair. These flowers are capable of stimulating hair regrowth even from dormant follicles and bald patches.
Hyaluronic Acid
Hyaluronic acid supplements can help increase skin moisture and reduce the appearance of fine lines and wrinkles. Topical treatments can soothe redness and dermatitis, while injections can make skin appear firmer.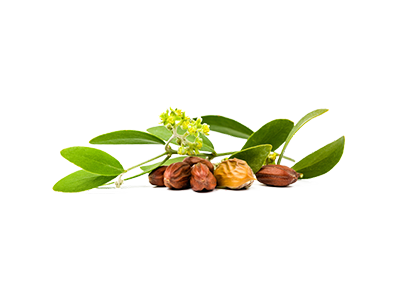 Jojoba Extract
Jojoba Oil has anti-inflammatory properties which tame chaffing & chapping, reduce redness due to drying, ease effects of eczema & rosacea and keeps skin calm & comfortable. It strengthens & promotes hair thickness.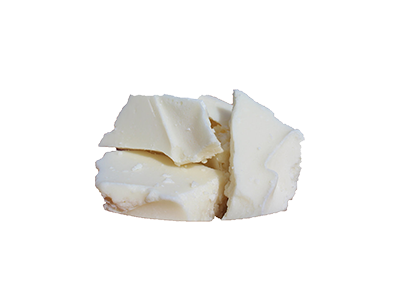 Kokum Butter
Kokum butter is a type of plant-based oil that comes from the seeds of the kokum tree. It has powerful moisturizing properties and is frequently used to treat skin issues, including acne, minor inflammatory conditions & dry skin.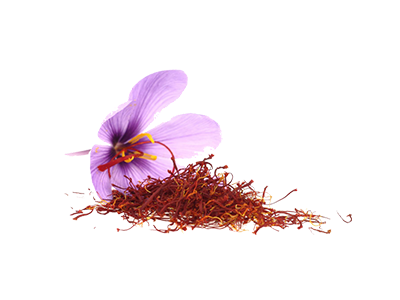 Kumkumadi Tailam
This very rich oil nourishes & adds radiance to the skin. Reduces dark spots, pigmentation and blemishes. Soothes your skin and leaves you with a refreshed feel. It help skin look young, healthy and spotless.
Lavendar Essential Oil
Lavender oil can aid in skin lightening since it reduces inflammation. It can reduce discoloration, including reduction in dark spots. Lavender Essential oil can also speed up hair growth.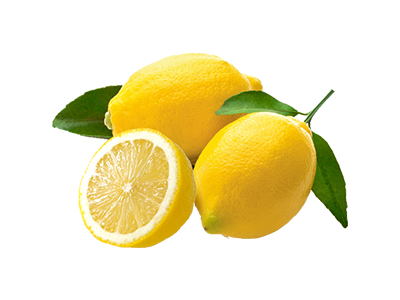 Lemon Oil
Lemon essential oil deeply nourishes the skin and improves its complexion, leaving it more soft and supple. The lemon oil is packed with vitamin C, antioxidants that are very effective for skin irritation.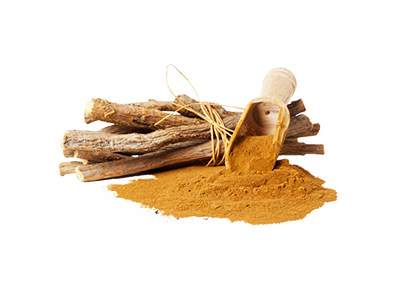 Licorice Extract
Licorice is a natural skin lightening agent. Its extracts contain an active called glabridin, which inhibits tyrosinase, the enzyme that causes pigmentation in response to sun exposure. It also brightens the skin.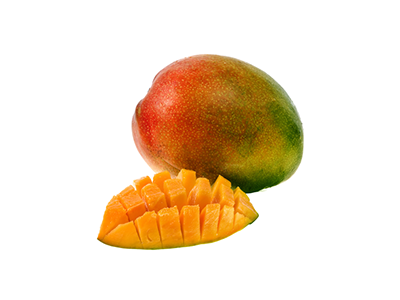 Mango Butter
Mango butter is a fat that originates from mango seeds — it exists in refined and unrefined forms. Mango Butter's long-lasting emollience nourishes skin and boosts its elasticity as well as its suppleness, thereby making skin look smoother and firmer.
Neem Oil
Neem oil, also known as Margosa oil, is a vegetable oil pressed from the fruits and seeds of the neem (Azadirachta indica). Neem oil contains fatty acids, antioxidants, and antimicrobial compounds, and these can benefit the skin in many ways.
Olive Oil
Olive oil is rich in vitamins and antioxidants, and has been linked to improved skin moisturization, anti-aging effects ,and relief from sun damage. Olive oil could add softness and strengthen hair by penetrating the hair shaft and preserving moisture.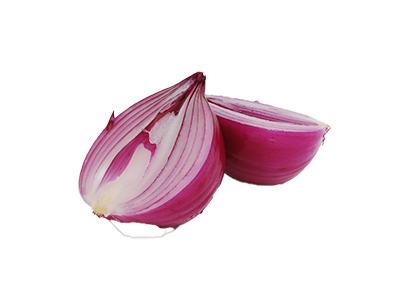 Onion Extract
When added to the hair and scalp, onion extract can provide extra sulfur to support strong and thick hair, thus preventing hair loss and promoting hair growth. The sulfur from onions helps promote collagen production. Collagen in turn helps the production of healthy skin cells and hair growth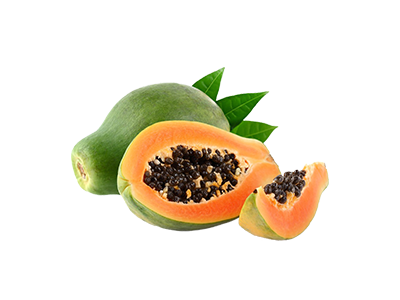 Papaya Extract
Papaya extracts can help reduce the physical effects of aging such as the appearance of fine lines, wrinkles and crow's feet around the eyes. This is due to the extract's high vitamin C and E content value.
Pumpkin Oil
High vitamin, mineral and omega content makes Pumpkin Seed Oil an excellent lifting oil for dry, mature and also damaged skin. The oil helps to reduce the appearance of wrinkles and signs of ageing.
Rose Water
Rose water is a liquid made from water & rose petals. Rose water helps to hydrate, revitalise and moisturise the skin giving it a refreshed look. Its anti-inflammatory property help reduce redness in the skin.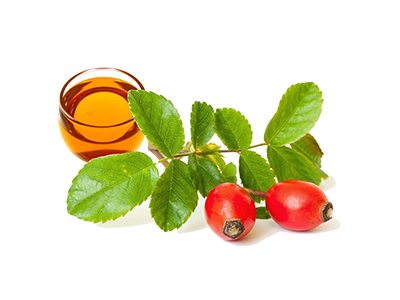 Rosehip Oil
Rosehip OIl is extracted via a cold-press method from the seeds of a specific rose. Rosehip Oil may show a significant reduction in the appearance of fine lines under and around the eyes.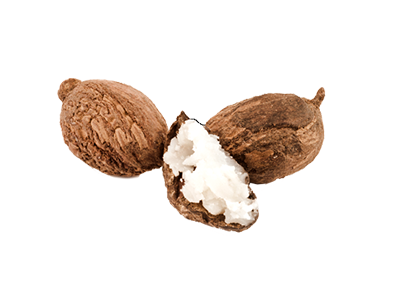 Shea Butter
Huge concentrations of fatty acids & vitamins make shea butter an ideal ingredient for softening skin. Shea butter has anti-inflammatory and healing properties. Butter is effective to treat coarse, dry, or frizzy hair.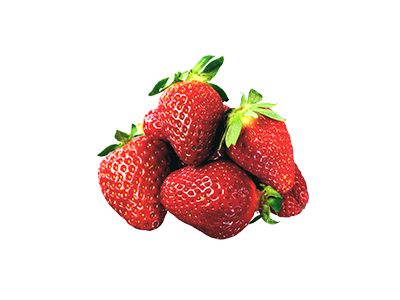 Strawberry Extract
Kudos to its vitamin C and salicylic acid that remove dead skin cells, strawberries are excellent natural exfoliators for our skin. They are very effective when used on the thin, delicate skin on our lips.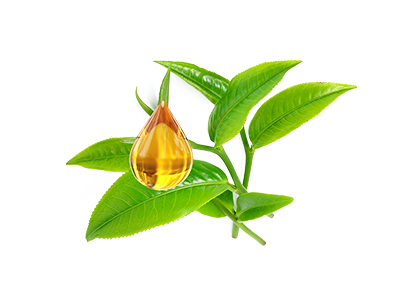 Tea Tree Oil
The chemicals in tea tree oil may kill bacteria and fungus, and reduce allergic skin reactions. If dandruff is a problem, tea tree oil helps moisturize and soothe an itchy scalp to prevent flakes.
Turmeric
Turmeric contains antioxidants and anti-inflammatory components. These characteristics may provide glow & shine to the skin. Turmeric also helps in reviving the skin to give the desired golden shine.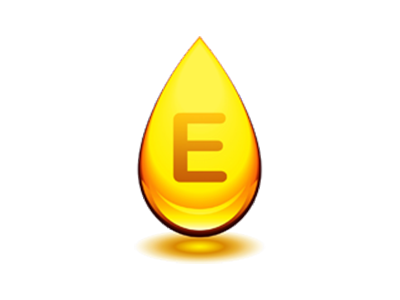 Vitamin E
Vitamin E fights radical damage, prevents fine lines & wrinkles, moisturizes the skin, and evens out skin tone. The vitamin's antioxidant properties help reduce the amount of oxidative stress and free radicals that cause the hair follicle cells in a person's scalp to break down.
Xanthum Gum
Xanthan gum is not an active ingredient and is used in skincare products for texture and formulation. It is not known to have any toxic or harmful side effects, can be appropriate for use in natural and organic skincare and is thought to have hydrating benefits for the skin.