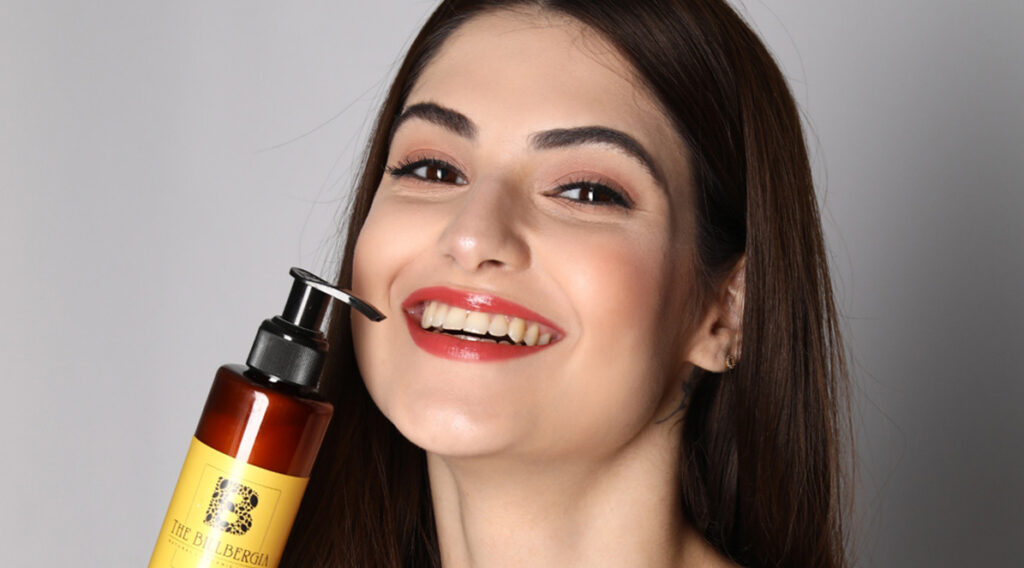 To have beautiful hair, there is no secret: you have to take care of it! Curly, straight or frizzy hair, all types of hair need to be treated with diligence and thoroughness.
Are you one of those who are always on the lookout for ways to make their hair look beautiful? If yes, then this article is perfect for you. Below we have given the top five tips for great hair care using natural ways. Here's how the list looks:
#1 Maintain A Regular Washing Frequency
While one might think that washing your hair less helps to have beautiful hair, it is quite the opposite. When you don't wash your hair for several weeks. It can result in high sebum production, which is not beneficial to the scalp. The sebum traps all the microparticles on the scalp.
High sebum can suffocate the scalp and decrease the scalp's nourishing power on the hair. As a result, you can see dandruff appearing on your scalp, caused by small fungi that sebum can increase tenfold. If you don't want your hair to suffer, make sure to wash them 2-3 times a week. It will help you prevent the production of sebum.
#2 Stop Using Products That Weaken Your Hair
There are different factors that intervene in the growth of your hair throughout the year. First, the pollution that greases the scalp. High consumption of medicines can also alter the hair fibre; as well as an unbalanced diet, made from foods that lack nutrients.
And above all, something which is unfortunately not known to many, "shampoos available these days are also harmful to the hair". Most of the hair care products available in the market are formulated with silicones, liquid substances – that are used to coat the hair, smooth it and make it shine. But in the long term, they tend to suffocate the scalp, causing certain hair fall.
That's why when you are shopping for hair care products, always go with the brands that deal in vegan products. You can also check their customer reviews to know the quality of vegan products they deal in.
#3 Choose a Care Ritual Adapted to Your Hair
You must always use shampoos adapted to the nature of your hair – in particular, "external anti-aggressions", anti-dandruff or anti-hair loss – and alternate them with a mild shampoo. Like the skin, the hair lives and needs to be rehydrated after washing. Sometimes shampoo alone isn't sufficient. You should use a conditioner after washing your hair. It will lock the moisture inside the hairs, giving them a beautiful shine.
Moreover, using vegan hair care products is always better for your hair. They regenerate the scalp very quickly, preventing hair loss, restoring blood flow and boosting hair tone. In addition, if you use the hairdryer, opt for a leave-in serum, to protect your hair from the heat.
#4 Massage Your Scalp
We often recommend scalp massages, but you should do it after placing an anti-hair loss mask. This will prevent over-stimulation of the sebaceous glands. Scalp massage is ideal for relaxing the hair and boosting growth. The best is to have a massage for a few minutes, once a week on average.
#5 Optimize Brushing
Brushing is essential to detangle the hair. It also helps to remove 'hair that falls out from roots' to better let others grow. The brushing method we recommend is as follows: "Start by brushing the tips and gradually work your way up to the skull.' This helps to loosen the tangled hair and prevent it from breaking. When choosing your brush, prefer a model with bristles. You can also use a wide-toothed comb that won't grip the hair.
Final Words
So these were some tips on maintaining your hair. If you are looking for 100% vegan hair care products, do visit the online store of The Billbergia. They deal in a wide variety of vegan products that will give proper nourishment to your hair, making them stay healthy and beautiful. Go check them out now!
Also if you like reading this blog, make sure to share it with all your friends who are tired of messy and frizzy hair. Help them keep their hair healthy and beautiful.